A Video to Celebrate International Mother Language Day, 21 Feb. 2009 and the Official Close of the International Year of Languages
When "International Year of Languages" was declared in 2008 by the U.N. General Assembly, Koïchiro Matsuura, the Director-General of UNESCO said it was "a unique opportunity to make decisive progress towards" fostering "linguistic diversity and multilingualism in educational, administrative and legal systems, cultural expressions and the media, cyberspace and trade … at the national, regional and international levels."
UNESCO's page for IYL at http://tinyurl.com/yofvdf IYL information and links have been collected by Don Osborn and are available at http://donosborn.org/iyl/.
The Orphan's Lullaby project is a multilingual celebration of languages spoken in Africa, and a multilingual expression of uniting for children and uniting against AIDS.
Volunteers from around Africa and the world translated the very simple Orphan's Lullaby for inclusion in a picture book of many languages. Translations have been collected over the past seven months, the last ones received at the end of January 2009, and more are still on the way.
At this stage 29 languages are featured in the project, they are: Wolof, Xhosa, Zulu, English, Sotho, Arabic ,Lingala, French, Afrikaans, Chichewa, Hindi, Igbo, German, Mandarin Chinese, Hausa, Polish, Swazi, Siswati, Italian, Amharic, Venda, Masry, Portuguese, Tsonga, Swahili, Spanish, Greek, Malagasy, and Oromeffa.
In addition to being a linguistic unity project, the intention of the project was that the picture book, when published (still looking for a publisher who will publish not-for-profit), would be sold to raise money for organizations that work to support and nurture children affected by HIV AIDS, in particular the SA AIDS Trust, The Starfish Foundation and Unicef's Unite for Children Unite Against Aids campaign. However, this is not a static project, it's a dynamic project and translations are still coming in and are still welcome, as are editorial comments on the existing translation, so perhaps in addition to the picture book, which will happen this year hopefully, a more live (not to mention, internationally accessible) platform is required, such as this!
Below is a video prepared for International Mother Language Day, using some of the images developed for the picture book, together with lines from a selection of the translations, and set to the lullaby sung in English.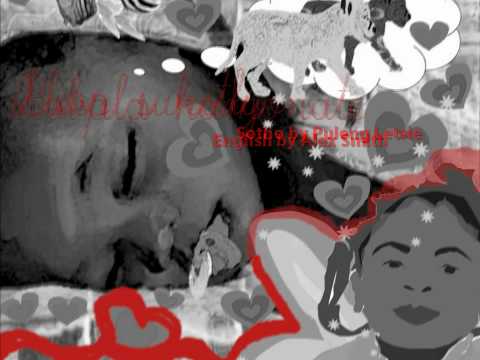 The video is really an introduction to the full collection of translations that follow below.
Hopefully anyone who is interested in the translations, and the spirit of the project will consider showing their support, by making some kind of donation, no matter how small, to unicef's UNITE FOR CHILDREN UNITE AGAINST AIDS campaign(donation form online) or to the SA Aids Trust or to the Starfish Foundation (takes online donations).
Everyone is still welcome to send in translations of Orphan's Lullaby in any language, particularly languages from around Africa, but in celebration of Mother Language Day on 21st February, translations in all languages from anywhere in the world are also heartily welcome.
Here then, with great thanks to the translators who made the project possible are
THE TRANSLATIONS (With Translation Notes and Translator Bio's at the end):
Yeetal Bayo (Wolof translation by Mariama Ndoye)
Yaw sa ma gentu leer gi
Nelawal ak jamm
Bul ragal lëndëm
Suuxal ci sa ma teenu mbëgeel
Di temtemi ni bideew yu ley foon
Muñël sa ma doom
Guddi gi yagul
Bu jantt di fenkk
Sa xol di bég di naat
Mbëgeel di ko yiir
Gancax gi naat bé di naatal bés bi
Dollila muñ doom sama
Sama néné tuuti
Bul xalaat wétaay
Moominu Yalla
ñep a ngi la sexx
Yaa ngi ëmbb sa doolé
Melel ni bideew
Bi ne raññ ci lëndëm
Ne tekk
Sa ndey na asamaan di la naxnaxal
Ci loxoom yiy nirook bideew
NB:
« c » « is pronounced like in « chalk »
« ñ » is the "ing" sound
« ë » is pronounced like in « cup »
« x » is pronounced like in « house »
Ingoma yeNkedama (Xhosa translation By Xolisa Gazula)
Mntwana othandekayo, phupha ukukhanya
busuku benzolo
Musa ukoyika ubumnyama
Uthando lwam lolwakho lonke
Ngokunyanisekileyo okwenkwenkwezi yokuqala
Owu mntwana, ungaphel'intliziyo
Ubusuku buza kuphela
Kuvele ukukhanya okuqaqambileyo
Umphefumlo ukhuseleke uphile
Uthweswe isithsaba yimitha yelanga yoThando
Neentyatyambo eziqaqambileyo
Yiba nomonde sithandwa sentliziyo
Mphefumlo othambileyo (Thamba, thamba mphefumlo)
awuwedwa
Mntwana othandekayo wehlabathi jikelele
Sibanye nawe
unawo amandla
Yiba yinyanga
Ukhanye nasebumnyameni
Ubanjelwe kufutshane ngoxolo
Ziingalo zendalo ezikhazimla uthando
Isililo sentandane (Zulu Translation by Denise Mhlanga )
Ngane yami, ibalamaphupho amahle
Lala kamnandi
Ungesabi ubumnyama
Olwami uthando ngolwakho lonke
Lufana njenge nkanyezi
Ngane yami, ibanesibindi
Ubusuku buyodlula
Bese kuba lokukhanya
Umoya wakho uzophepha
Ngoba wetheswe uthando
Uhlotshiswe ngembali enhle.
Kholelwa enhliziyweni
Bese uncenga umphemfumulo
Awuwedwa kulendawo
Ngane enhle ngokudalwa
Simunye kanye nawe
Unawo amandla
Iba yinyanga ebusuku
Ukhanyise ubumnyama
Lapho okunokuthula
Mawu sondezwe eduze
Kuzandla zikamama ezinothando
Orphan's Lullaby by Alex Smith
Dear child dream light
sleep sweetly
do not fear the dark,
my love is yours completely
true as the first star.
Oh child, take heart
night will end,
then comes brilliant dawn
soul safe and well
crowned by Love's sunbeams
and bright flowers.
Have faith dear heart
gentle, gentle soul
you are not alone.
Sweet child of the universe,
we are one with you.
You have the strength,
'be the moon,
shine through darkness too.'*
At peace
held close
in mother nature's starlit arms of love.
.
.
(*Buddhist saying)
Pina Ea Ho Koietsa Khutsana (Sotho translation by Puleng Letsie)
Ngoanaka ea khants'ang litoro
robala hamonate
u se ke ua ts'aba lefifi
lerato la ka lohle ke la hau
le tebile se ka naleli ea pele – mphatlalatsane.
Heela ngoana, bea pelo sekotlolong
bosiu bo se bo tla sa
ebe ho tla tla meso e hlakileng
moea o bolokehileng, o hlakileng
o khabisitsoe ke mahlaseli a lerato
le lipalesa tse khanyang.
Eba le ts'epo pelo ea ka
moea o oeleng,
ha u mong
Ngoana ea motle oa lefaats'e
Nna le uena re ntho e le 'ngoe.
U na le matla
e ba khoeli
u khanye le har'a lefifi.
Khotsong,
u kakatletsoe
ke liatla tse tletseng lerato tsa tlholeho.
هَدْهَدَةُ الطِّفلِ اليَتيمِ Hadhadat-ut-Tifli-l-Yateemi Arabic Translation by Ghassan E. Ghosn
أيُّها الطِّفلُ الحَبيبُ، اِحْلَمْ خَفيفَ الأحلامِ
وَنَمْ نَوْمَ الهَناءِ والسَّلامِ.
لا تَخْشَ كَوْنَكَ في الظَّلامِ.
مَحبَّتي لَكَ، بالكَمالِ والتَّمامِ،
مَحبَّتي الصَّادِقةُ صِدْقَ الكِرامِ.
كُنْ شُجاعًا، أيُّها الطِّفلُ.
سُوَيْعاتٌ ويَنْتهي اللَّيلُ،
وأنْوارُ الصَّباحِ تُطِلُّ.
نفْسُكَ الآمِنةُ المُرْتاحةُ،
تُدْفِئها شمسُ الحُبِّ السّاطِعَةُ،
وتُعَطِّرُها أزْهارُهُ الرّائعةُ.
يا قَلْبَنا الحبيبَ، ثِقْ بِنَفْسِكَ؛
بطَهارَةِ رُوحِكَ.
فأنْتَ، قطْعًا، لَسْتَ وَحْدَكَ.
يا طِفْلَ الكَوْنِ، ما أوْدَعَكَ.
كُلُّنا واحِدٌ مَعَكَ.
لَدَيْكَ قُوَّةُ الأقْوِياءِ.
فَكُنِ القمرَ في السَّماءِ،
تُنيرُ الأرْضَ مِنَ العَلْياء.
إلى صَدْرِ أُمِّنا الكَبيرَةِ،
إلى صَدْرِ الطَّبيعَةِ،
تُضَمُّ بمَحَبَّتِها المُضيئَةِ.
Ayyuha-T-Tiflu-l-Habeebu, iHlam khafeef-al-aHlaami
Wa namm nawm-al-hanaai wa-s-salaami.
La takhsha kawnaka fi-Z-Zalaami.
Mahabbati laka, bil-kamaali wa-t-tamaami,
Mahabbati-S-Saadiqatu Sidq-al-kiraami.
Kun shujaa'an, ayyuha-T-Tiflu.
Suway'aatun wa yantah-il-laylu,
Wa anwaar-uS-Sabaahi TuTillu.
Nafsuk-al-aaminatu-ul-murtaaHatu,
Tudfiuha shams-ul-Hubbi-S-Saati'atu,
Wa tu'aTTiruha azhaaruh-ur-raai'atu.
Ya qalbana-l-Habeeba, thiq bi nafsika;
Bi Tahaarati rouHika.
Fa anta, qaT'an, lasta waHdaka.
Ya Tifl-al-kawni, ma awda'aka.
Kulluna waaHidun ma'aaka.
Ladayka quwwatu-l-aqwiyaai.
Fa kun-il-qamaea fi-s-samaai,
Tuneeru-l-arDa min-al-'alyaai.
Ila Sadri ummina-l-kabeerati,
Ila Sadri-T-Tabee'ati
Tu Dammu bi-maHabbatih-al-muDeeati.
Lingala by Jean Luc Mstaki Namegabe
Mwana na ngai lota moyi
Lala malamu
Kobanga te molili
Bolingo na ngai ezali nyonso yayo
Bosolo bozali minzoto ya likolo
Oh mwana kanga motema
Butu eko inda
Tongo eko tana
Pema malamu na bosembo
Na mutu nayo minda ya bolingo
Mpe ba fololo kitoko
Zala na mpiko motema na ngai
Molimo molamu, molamu
Ozali yo moko te
Mwana malamu ya mokili mobimba
Tozali elongo na yo
Ozali na makasi
Zala sanza
O ngengaka ata na molili
Na kimya
tikala penepene ya maboko ya bolingo ya mokili
Berceuse pour un Orphelin (French translation by Eliane de Saint Martin and Adré Marshall)
Mon petit, rêve de lumière
dors de ton doux dodo
n'aie pas peur du noir
reçois l'amour d'une mère
pur comme un baiser d'étoile
Courage, Ô mon enfant
la nuit sera brève
et quand l'aube se lève
l'âme au sourire triomphant
est couronnée d'un rayon d'Amour
et de fleurs éclairant le jour
Tiens bon, mon cœur
douce petite âme
tu n'es pas seule.
Doux enfant de l'univers
nous sommes près de toi
Tu as en toi la force
Sois la lune
qui brille dans l'obscurité
Paisiblement
bercé tendrement
dans les bras étoilés de la mère nature
Wiegeliedjie vir 'n Wesie (Afrikaans translation by Minnie Desaivre)
Liewe kind, droom liggies
Liewe kind, slaap saggies
Vir die donker is jy nie meer bang nie
Hier's al my liefde vir jou
Eg, soos die aandster, en getrou.
Kleine kind, hou moed
Ook die nag moet groet
Wanneer daglig ontwaak oor die rant.
Jy's veilig, jy's wel
Deur sonlig omhels
En deur blomme wat streel teen jou vel.
Daar's hoop, liewe hartjie
Daar's lig, liewe wesie
Alleenwees hoef jy nooit weer te vrees nie.
Sterrekind, hemelkind
Jy't ons lig en ons liefde gevind.
Skyn sterk met jou liggie
Soos die maan se gesiggie
Met jou vonkel verdryf jy die donker.
Daar's vrede in jou hart
Jy's gesus in jou smart
Deur die sterlig van duisende harte.
Nyimbo Ya Mwana wa Masiye (Chichewa translation by Nicholas Tadeo)
Okendedwa Mwana wanga
Tulo tabwino ugone
Usawope Mdima,
Chikondi changa chili paiwe
Choona ngati Nyenyezi yoyamba.
Uwugwire Mtima mwanawe
Usiku mtheradi utha
Ndipo Kuwala kwa Mmamawa kudza
Khala nawo mzimu wabwino ndi wotetezeka
Maziko ake okhazikitsidwa ndi kuwala kwa dzuwa
Ndi maluwa onyezimira.
Khala ndi chikhulupiriro wokondedwa wanga
Fatsa m'maganizo
Pakuti suli wekha.
Mwana wanga wapamtima,
Tili nawe limodzi.
Uli nazo mphamvu
Khala monga mwezi
Nuwalenso usiku wonse
Pamtendere,
Gwiritsitsa,
Mmanja owala mwachilengedwe a chikondi chosatha cha mayi.
Geet Sunathi Hai (Hindi translation by Sherissa Roopnarain and her grandmother)
Pyare bacha roshni dekhna
hole hole sutna
raath ki nahi darnha
mere pyaar tehra saath rahega
tara chamkhat hai.
Mere bacha, tumhe dukh nahi rakhna
raath dhul gayi ,
pujee hoti hai
tere aatma kaho aap shanti mil te hai
pool sab poola gayi
aap paji ho gayi.
Dil mein saathchayi rakhna
aatma ki shanti de na
hum akhelee nahi hain.
Dunhia ke pyare bacha ho
hum lo tumhare saath hai.
Tum raath koh jab tere naa
chaanderemaa
chandbi shur maa gaya.
Shanti rakhna
dharthee ko aatman nahin karna
sukhde pyaar de na.
Igbo translation by Ezeani Chigozi
Ezigbo nwa rọọ nrọ ihie
rahụọ ụra dị ụtọ
atụla egwu ọchịchịrị,
ịhụnanya m bụ nke gị kpamkpam
n'ezie dịka kpakpando nke mbu.
O nwa, were obi
abalị ga-agwụcha,
ngige na-amuke amuke ewee bịa
mkpụrụ obi na-enweghị mmekpahụ na dị mma
ihe ọkụ ịhụnanya kpubere okpu
na ifuru chapụrụ achapụ.
Nwee okwukwe ezigbo obi
mkpụrụ obi nwayọọ, nwayọọ
ịnọghị naanị gị.
Nwa dị ụtọ nke mba ụwa,
anyị na gị bụ otu.
I nwere ike,
bụrụ ọnwa,
mmuke site kwa na ọchịchịrị.
Na udo
eji nso
na nne okike ihie kpakpando nke ogwe aka nke ịhụnanya.
Schlaflied für ein Waisenkind (German translation by Ulrike van Baarsel)
Liebes Kind traume leicht,
schlafe süß,
furchte dich nicht vor der Dunkelheit,
meine Liebe ist ganz dein
so wahr wie der erste Stern.
Oh, Kind, sei tapfer,
die Nacht wird enden,
dann kommt der strahlende Morgen,
die Seele wohl und sicher,
gekront von des Liebes Sonnenstrahlen
und bunten Blumen
Hab' Vertrauen liebes Herz,
zarte, sanfte Seele
du bist nicht alleine.
süßes Kind der Welt,
wir sind eins mit dir.
Du hast die Fahigkeit,
sei der Mond,
scheine auch du in der Dunkelheit.
In Frieden,
umfangen
durch Mutter Naturs sternenhelle Arme der Liebe.
孤兒催眠曲 (Mandarin Chinese- Traditional Chinese version by Yvonne Kao)
親愛的孩子 輕輕入睡
甜美入眠
不懼怕黑夜
我的愛完全屬於你
真實如天邊第一顆星星
喔! 孩子, 勇敢點
夜晚即將結束
清澈黎明會到來
靈魂安好
加冕在愛的光芒
及豔麗花朵下
堅定信心 親愛的寶貝
柔軟, 柔軟的靈魂
你並不孤獨
萬物間甜美的孩子
我們與你同在
你有力量
像月亮
穿透黑暗的光芒
安詳地
依偎在
大自然母親愛的星光臂彎裏
Hausa translation by Bashir Nuhu Mabai
Haba dan yaro mai farin mafarki
Kwanta ka yi barci mai dadi
Tsoron duhu ba naka ba ne
Kauna ta a gare ka ba bu shamaki
Da gaske kamar taurauwar alfijir
Haba jariri na yi ka dauki hakuri
Kome nisan dare garin zai waye
Haske zai zo idan gari yaw aye
Rai cikin tsaro da kwanciyar hankali
Zagaye da hantsi mai haske.
Da fulawoyi ma su haske da kamshi
Ka yi amanna abin begen ziciya ta
Rai karami abin begen zuciya
Ba kai kadai kake ba
Abin farin ciki bege da so ga duniya
Mu da kai abu guda ne
Kana da karfi
Ka zama wata
Ka haskake ko'ina ka kore duhu.
Cikin kwanciyar hankali
Rungume kusa kusa
A hannuwan mahaifiya ma su kamshin soyayya.
Zulu translation by Nomahlubi Ngwenya
Ngane ethandekayo buthongo obumnandi
lala ngokuthula
ungethuswa ubumnyama
uthando lwami ngolwakho ngokuphelele
luqiniseke njengokhwezi.
Shwele ngane mana isibindi
ukuhlwa kuyandlula
kuze ukusa okuqhakazile
umphefumulo uphephile futhi ulondekile
ngomqhele wemisebe yothando
nokuqhakaza kwezimbali.
Yiba nethemba nhliziyo emnene
Mphefumulo othobekile
Awuwedwa.
Ngane eyigugu lamzulu
simunye nawe
Amandla ngawakho
yiba unyezi
khanyisa nasebumnyameni
Ukuthula
nokulondeka
ezingalweni zombali wemvelo
nokukhanya kwezinkanyezi.
Kolysanka sierotki (Polish translation by Karina Magdalena Szczurek)
Kochane dziecko miłych snów
Śpij słodko
nie bój się ciemności,
moja cała miłość należy do ciebie
prawdziwa jak pierwsza gwiazdka na niebie.
O dziecko, bądź dzielne
gdy noc dobiegnie końca,
nadejdzie promienny ranek
duszyczko bezpieczna i radosna
ukorowana Miłości promieniami
i kolorowymi kwiatkami.
Uwierz drogie serce
łagodna, łagodna duszyczko
że nie jesteś sama.
Słodkie dziecko wszechświata,
jesteśmy z tobą jednością.
Ty też masz tą moc,
aby być księżycem
i świecić w ciemnościach.
Spokojny
otulony
ramionami miłości matki natury oświetlonych gwiazdami.
Swazi translation by Sibusiso Dlamini
Mnfwanami budza kahle
lala kamnandzi
ungesabi busuku
lutsandvo lwami lonkhe lwakho
ngicinisile njengekhonyefi yekucala.
Mani sibindzi mntfwanami
busuku butawendlula
kusa lokuhle kutawufika
umphefumulo uphephile uphilile
unongwe imisebe yelutsandvo
netimbali letichakatile.
Kholwa nhlitiyo yami
mphefumulo lomuhle, lomnene
awusiwedva.
Sitsandwva semazezulu
Simunye nawe.
Unemandla
Yiba njengenyefi
Ukhanyise ebumnyameni
Ngekuthula
Nekufutfunyetwa
Tanda letitfokomele lelotsandvo lemvelo.
Ingoma Yentsadanzen (Siswati translation by Happy Nkosi)
Mntfwana lotsandzekako, phupha kamnandzi
Ulale Kahle
Ungesabi bumnyama
Lutsandvo lwami ngelwakho lonkhe
Lucinisekiswe njengekuchakata kwenkanyenti yekucala
Maye! Mntfwana lotsandzekako
Busuku butawundlula
Bese kufika kusa lokuhle
umphefumulo uphephile unetsetekile
uvangelwe lutsandvo lokukhanya kwelilanga
nekuchakata kwetimbali
Bani nelitsemba nhlitiyo yami
netseteka, netseteka moya wam
awukho wedvwana
mntfwana lotsandzekako wemhlaba
sinawe tsine sonkhe
unawo emandla
ungaba yinyanga
ukhatimule ebumnyameni lobusabekako
bani nekuthula
ngikubambel'edvute
njengamake wemvelo lonetandla
letigcwele lutsandvo lodvwa.
Ninna Nanna per un'orfana
Italian translation by Emilio Toffoli
Cara bambina, sogna lieve
dormi dolcemente
non aver paura del buio
il mio amore e' tutto per te
vero come la prima stella
O bambina, abbi coraggio
la notte finira'
poi viene l'aurora splendente
anima sana e salva
incoronata dai raggi dell'amore
e fiori brillanti
Abbi fede, caro cuore
anima gentile
non sei sola
Dolce bambina dell' universo
siamo tutti con te
Tu hai la forza
fa come la luna
brilla pure nell'oscurita'
In pace
tenuta stretta
tra le braccia di madre natura illuminata d'amore
Xhosa translation2 by Khosie Thom
Mntwana phupha ukukhanya
lala kamnandi
ungoyiki ubumnyama
uthando lwam lolwakho ngokwenene
lunenyani njenge nkwenkwezi yokugqala
Oh mntwana, suku khathazeka
ubusuku buza kudlula
kufike intsasa emangalisayo
umphefumlo ukhuseleke ahleli kakuhle
otweswe ngo kukhanya lo Thando
neentyatyambo ezikhanyayo
Yibanokholo wena ntliziyo
mphefumlo othuleyo
awuwedwanga
Mntwana olungileyo wehlabathhi
simnye kunye nawe
Unawo amandla
yibayinyaga
khanya nasebunyameni
Eluxolweni
ubanjwe kufutshane
ezandleni ezikhanyayo zika mama welziwe
Amharic translation by Michael Ambatchew
[Original script still to be added]
Shururu Mamuye hilmehen yakilew
Ayzoh tegnalign
Firhatun tithehew
Bechelema kokeb
Fikray ndeho yantew new.
Shururu Mamuye ayzoh bertalign
Chelemawn gefeh
Laylitun angalign
Nefsay ante nehena
Beberhan beabeba
Nurowayne aknalign
Shururu Mamuye tesfa yenureh
Bechegna ayedelehim
Alen abreneh
Yealemachin tesfa
Alen kante gara.
Shururu Mamuye yebaytachen awra
Cheleman gelalteh
Endechereka abra.
Selamu yenureh
Betefetro kind
Bekewakebt takfeh.
Ghenwet abl el noom leltefl el yateem
Masry/Egyptian Arabic by Mohamed El Mongy and Yasmine el Rifai
يا طفلي يا حبيبي احلم بنور
روح في النوم
ما تخافش من الضلمة
حبي كله ليك
حقيقي زي النجم الأول.
يا طفلي، اتشجع
الليل هيعدي
ويشقشق الفجر
آمن وطيب الروح
متَوج بشعاع الحب
وزهور منورة.
خلي عندك إيمان يا قلبي العزيز
رقيق الروح
أنت مش لوحدك.
يا وليد الكون
إحنا وأنت واحد.
أنت تقدر
كون القمر
والمع في الضلمة زيه.
في سلام
في أحضان محبة نجوم الطبيعة الأم.
Nana de huérfano Spanish translation2 by Danielle Stevenson
Querido niñosoña ligeramente
Duermeencantadora
No tiene miedode la oscuridad,
Mi amor es tuamor completamente
Tan cierto comola primera estrella.
Aye niño, seanima
La nocheterminará,
Lluego el albabrillante vendrá
El alma, sano ysalvo
Coronó de rayosde sol de Amor
Y flores decolor vivo.
Tiene fe,querido corazón
El alma tierno,tierno
No estas solo.
Cariño niño deluniverso,
Estamos unidoscon tigo.
Tienes lafortaleza,
Ser la luna,
Brilla aoscuras también.
En paz,
Abrazó fuerte,
En los brazosestrellados de amor de Madre Naturaleza.
Phumudzo Ya Tsiwana (Venda translation by Mbavhalelo Elvis Nemukula)
Nwananga, u vhe na miloro yavhudi
edela khofhe tshidele
u songo ofha swiswi,
u dinga la mbilu yanga
hu sina u tima tima.
Nwanaga, u songo fhela mbilu
li do tsha,
mapfuvhi a tshi tswuka
muya wau wa rula
musi u tshi pfa masana
wa vhona u naka ha maluvha.
I vhai na fulufhelo
dzikai mufunwa wanga
ngauri a u wothe.
U nwana wa mupo,
u tshipida tshashu.
Wo fhiwa nungo
i ngai sa nwedzi
u tshenaho swiswini.
Edela nga mulalo,
sendela afha tsini,
u wane vhukhudo kha lufuno lwa mupo.
Cantiga de ninar para uma criança órfã (Portuguese translation by Maria Elisa Knust Silveira)
Querido pequenino ser, sonhe leve
durma suavemente,
não tema a escuridão,
meu amor é seu, todo seu
genuíno como a primeira estrela da manhã.
Ó meu pequenino, confie
que a noite cessará
virá então a cintilante aurora,
e sua alma pequenina sã e salva
será coroada pelos raios calorosos do Amor
e pelas mais esfuziantes flores.
Confie, meu coraçãozinho,
alma tão delicada,
você não está só.
Doce filho do universo,
nós somos um só em você.
Você é forte,
seja como a lua
e brilhe na escuridão também.
Em paz,
aconchegado
nos braços radiantes e amorosos da mãe natureza.
Tsonga translation by Musa Mathebula
Wena Nwana wa norho wo vangama
Tlela kahle
Unga chavi vunyama
Rirhandzu ranga i ra wena
Ri vangama bya nyeleti ya masase
Wena nwana, Rhulisa mbilu
Vusiku byi ta hangalaka
Ku vonakala ku ta va kona
Hlayiseka e moyeni
Fumbarheliwa hi rirhandzu
Na swiluva swo vangama
Vana na tshembho embilwini
Na moya wo rhula
A wu fambi wexe
Wena nwana lonene wa misava
Hi xirho xinwe na wena
U na matimba
Vana nweti
U vangama evunyameni
Hi ku rhula
Tshama ni rirhandzu ra manana ra ntumbuluko!
Venda translation2 by Livhu and her mother Mukondi
Ngwananga lora zwituku
Edela vhudele
Swiswi usi ofhi
Lufuno lwanga ndi lwau tshothe
Ngoho sa naledzi ya uthoma
ivha nambilu
vhusiku hudo fhela
hada matavhelo otshaho
muya wa awela vhudele
wo ambadzwa khare ya lufuno
na maluvha o nakaho
Fulufhela kha mbilu yawe
mulenda, mulenda
awu othe
Ngwana asa dini wa shango
Rina iwe rothe
U na maanda
ivha sa ngwedzi
upenye shwishwini
kha mulalo
wo kuvhatedzwa
kha mme wa mvelelo ana lufuno
孤儿摇篮曲 Mandarin Chinese – Simplified Chinese version by Chen Tianmei, Zhang Jinrong, Shaohuan and Zhang Chunyu
亲爱的孩子啊,做着轻盈的梦(qin 'ai de hai zi a,zuo zhe qing ying de meng )
甜甜地安睡吧 (tian tian de an shui ba)
不要害怕黑暗 (bu yao hai pa hei 'an)
我的爱全部属于你(wo de ' ai quan bu shu yu ni)
真实好比启明星 (zhen shi hao bi qi ming xing)
噢,孩子,放心吧(o, hai zi,fang xin ba)
夜晚即将结束(ye wan ji jiang jie su)
光辉的黎明即将来临(guang hui de li ming ji jiang lai lin)
让灵魂歇息吧(rang lin hun xie xi ba)
沐浴在爱的阳光里(mu yu zai yang guang li)
沉醉在鲜艳的花丛中(chen zui zai xian yan de hua cong zhong)
亲爱的宝贝们,请坚信(qin ai de bao bei men,qing jian xin)
柔弱的孩子们,(rou ruo de hai zi men)
你们并不孤单 (ni men bing bu gu dan)
可爱的孩子们,(ke ai de hai zi men,)
宇宙中,我们与你同在。(yu zhou zhong,wo men yu ni tong zai)
你有无穷力量,(ni you wu qiong li liang)
像天上的月亮那样,(xiang tian shang de yue liang na yang)
穿透黑暗。(chuan tou hei 'an)
安睡吧。 (an shui ba )
紧紧地依偎在(jin jin de yi wei zai)
母亲爱的光辉臂弯中,(hai zi men,zai mu qin ai de bi wan li)
Wimbo Wa Yatima (Swahili by Joshua Madumalla)
Mtoto mpenzi ota vizuri
lala unono
usiogope giza
pendo langu ni lako kabisa
la kweli kama nyota ya kwanza.
Ee mtoto, jipe moyo
usiku utakwisha
na alfajiri njema itakuja
roho ikiwa salama na njema
iliyovikwa miali myema ya jua
na maua ya kumetameta.
Uwe na imani e moyo kipenzi
ewe roho ya upole sana
hauko peke yako.
Kitoto kipenzi cha ulimwengu
tuko pamoja nawe.
Una nguvu
uwe mwezi
angaza katika giza pia.
Katika amani
umekumbatiwa
mikononi mwa mama asili wa
nyota ya upendo.
Canción de cuna para un huérfano (Spanish translation by Efraín Jaimes Villamil)
Querido niño luz de mi sueño
duerme ya con dulzura
no temas si estás a oscuras,
pues mi amor por ti perdura
como estrella que titila sin ataduras.
Oh niño, ten coraje
que la noche acabará
y el alba brillante vendrá
tu alma sana y salva estará
coronada por destellos de amor
y una resplandeciente flor.
Mantén la fe mi corazón
alma bella y gentil
que para la soledad no hay razón.
Dulce niño del universo,
contigo somos uno.
Tú tienes la fuerza,
sé entonces la luna,
y tu brillo demuestra.
En paz
Envuelto estás,
en los brazos amorosos de madre naturaleza.
Nanourisma Yia Ena Orfano (Greek translation by Anna Karafoulidou)
Παιδί αγαπημένο, φως βλέπε στα όνειρά σου
κοιμήσου γλυκά
και μη φοβάσαι το σκοτεινό ουρανό
η αγάπη μου ειν' ολότελα δικιά σου
αληθινή σαν άστρο πρωινό.
Ω παιδί, σφίξε καρδιά
η νύχτα θα σβήσει
θα έρθει η λαμπερή αυγή
ψυχή ασφαλή κι ακέραιη
στεφανωμένη με ηλιαχτίδες αγάπης
και λουλούδια χρωματιστά.
Έχε πίστη καρδούλα αγαπημένη
ευγενική, καλή ψυχή
δεν είσαι μοναχή.
Γλυκό παιδί της πλάσης
ένα είμαστε μαζί σου.
Έχεις τη δύναμη
γίνε το φεγγάρι
λάμψε στο σκοτάδι.
Στην ειρήνη
κουρνιάζεις σφιχτά
μέσα στης μάνας φύσης τις αστροφώτιστες αγκάλες.
Άννα Καραφουλίδου

ROMANISED VERSION

NANOURISMA YIA ENA ORFANO

Pedi agapimeno, fos vlepe sta onira sou
kimisou glika
ke mi fovase to skotino ourano
i agapi mou in olotela dikia sou
alithini san astro proino.
O pedi, sfixe kardia
I nihta tha svisi
tha erthi i lamberi avgi
psihi asfali ki akerei
stefanomeni me iliahtides agapis
ke louloudia hromatista.
Exe pisti kardoula agapimeni
evgeniki, kali psihi
den ise monahi.
Gliko pedi tis plasis
ena imaste mazi sou.
Ehis ti dinami
gine to fegari
lampse sto skotadi.
Stin irini
kourniazis sfihta
mesa stis manas fisis tis astrofotistes agales.

1. « h » is pronounced like the Spanish " j"
2. « ou » is pronounced like the French "ou"
3. « th » is pronounced like the Spanish " z"
4. All words are stressed as indicated by the marks above the relevant letters in the Greek version.
Malagasy by Josiane
Ry zanako malala, nofisonao ny mazava
Mahazahoa torimaso mamy
Aza matahotra ny maizina
Fa ny fitiavako efa aminao daholo
Izay mahitsy toy no lohan;ny kintana
Rakizy, mba raiso am-po
Fa ny alina dia ho lasa
Ka hamiratra vao miposaka indray ny maraina
Ry fanahy tsara antoka sy soa
Izay satrohin'ny tara-pahazavan'ilay masoandro
Ary koa ny vonikazo kanto
Manana finoana ry malalan'ny foko
Tsara, ry fanahy tsara
Tsy ho irery akory ianao
Ry zaza mamin'ny tontolo
Miray zahay mba hiara-dia aminao
Fa ny hery ao anatinao
Dia tahaka ny kintana
Izay hamiratra ao amin'ny maizina
Ho heniky ny fiadanana
Tsy manalavitra ny taram-pitiavana izay mitoetra hatrany
Urursa Ijoollee Wara Hinqabne (Oromeffa translation by Tefaye Gebre Mariam)
Shiruru ilmooko abjuun si-haasalphatu
Narafi mi'ooftu
Sodaan si haagadiistu
Urjiin barrii keesa katewo nantatu
Jallelenkoo suuma naa' iffi atumtu.
Shiruru ilmooko na-jabadu kunoo
Hin darba dukanoo
Halkan naa-bariisii
Laaphe naa gamaachisii
Ifaf ababootin
Jirenya naa sirrisii.
Shiruru ilmooko qabaduu abdihoo
Mitti moo qobakkehoo
Nuttis si- fannahoo.
Yaa abdi adunya
Si – fannahoo Kenya.
Shiruru ilmooko humnna qabda attii
Dukana saqittii
Ifii akka ji ' attii.
Nagaan kannika'e haatatuu
Off-ittii si-haabutuu
Urjiin haarme umaa irren
Isililo sentandane (ukukhala kwentandane ) IsiNdebele Translation by Denise Mhlanga
(This is the Ndebele spoken in Zimbabwe and its similar to Zulu)
Mntanami, yiba lamaphupho amahle
Ulale ngokuthula
Ungabesabi ubumnyama
Uthando lwami ngolwakho lonke
Luyafana lobuhle benkanyezi
Mntanami, qinisela
Buyophela ubususuku
Umoya wakho uphephile
Inhlonzi zothando
Kanye nembali kuzokonga
Qinisa ukholo lwakho
Uphephise umoya wakho
Awuwedwa kulendawo
Mntanami omuhle
Thina nawe sibanye
Amandla ulawo
Phenduka ibe yinyanga
Ekhanyisa kakhulu ebusuku
Ekuthuleni
Ubanjelwe eduze
Kuzandla zikamama ezilothando
TRANSLATOR BIOGRAPHIES and NOTES ON TRANSLATION
MARIAMA NDOYE
CELEBRATED SENEGALESE AUTHOR MARIAMA NDOYE HAS WRITTEN SEVERAL NOVELS AND CURRENTLY RESIDES IN TUNISA. SHE SAYS: 'Love pervades my books as it does my life. My characters are love-addicts. The main protagonist in "Comme du bon pain" engages in a fierceful fight to win back the love of her husband who had fallen into polygamy. Physical love is depicted in some parts of the novel and many readers hailed its beauty, its poetry and "audacity". You seldom find sex openly described in Senegalese literature. The sense of propriety in the Senegalese society does not allow for it. Ever since I could read and write, reading and writing make me feel happy and give me a sense of fulfillment. I derive the themes in my books from our daily lives and my characters embody my own world vision. It is nice to be a Senegalese woman writer in 2008, as literary production is growing fast. However, we don't thrive on literature. We are not much read outside our frontiers; because of their low income, our fellow countrymen cannot afford to buy books as a matter of priority; our school syllabuses do not take our books into account but we staunchly remain faithful to Writing and to better prospects for the future.
XOLISA GAZULA
Xolisa lives in Cape Town. She is an author of Children's books such as Umvundlana and Father Sail. She works for PRAESA and is involved various projects to encourage children to enjoy reading. Of her earliest memory of books, reading and writing, Xolisa writes: As a child growing up in the rural village in the Eastern Cape, I was raised by my grandmother, while my mother was teaching in another village. Sometimes when my mother came to visit us over the weekends, she would bring old carbonated cheque books. My younger aunt and myself discovered that we could write anything on them with a stick, but there would be writing underneath. We were fascinated by this and we wrote even more. I remember my mom teaching us rhymes like Little Boy Blue, iketile, katana katana and then she recorded us. We loved listening to ourselves on tape recorder showing off to other children of course. Unfortunately my grandmother never told me any stories. I don't know why but she loved people who liked to read. She was proud that she educated my mom. She sent us to a Sunday school where we learned hymns, prayers and read from the bible. We had a big bible at home titled Incwadi yabantwana yamabali ebhayibhile (My book of Bible Stories). My younger aunt and I loved reading the bible and looking at the pictures of Noah's Ark, David and Goliath and so on. My big aunt and uncles were already in the middle school when I started Grade 1. They played school with us and started teaching us to read school stuff, the phonics and dictation. The only books they brought home were their text books and readers. At school we did a lot of rhymes but they were never written down. The only thing I remember was reading a, e, i, o, u, ma, me, mi, mo, mu, umama and then umama umeme umimi. When I got to grade 3 things started to change dramatically for me. My mother left the Eastern Cape to teach in the Limpopo Province. She wrote a lot of letters to my grandmother. Of course my grandmother could not read, so I read letters to my grandmother. I also wrote letters to my mother on her behalf. We always looked forward to receiving letters. Sometimes my mom would send telegrams and send money by post and send us clothes and goodies by post. I always read all the communication and went to the post office with my granny to help her sign.
DENISE MHLANGA
Denise lives in South Africa and is a journalist. Here is how she responded to some questions on her childhood reading experiences, words she likes, and the exprience of translating the lullaby.
1.What is your earliest memory of books and reading? From the age of six I was fascinated by books of all sorts. Story books, picture books and newspapers although I was relying on my bigger sisters to read for me while was still coming to terms with languages. At 7, I could read simple books and my mother not only told me stories she read too. So books have been very much a part of my life since childhood.
2. As a small child, what (picture) book/s were your favourite? I liked the English Classics of bedtime stories, there were a few authors which I can't remember who wrote in Ndebele and the stories were very graphic. Mostly, they revolved around nature and how human beings related to them. They knew how to entertain children in both words and pictures. The one book that stands out for me is a Ndebele book entitled "Ukuthunjwa kukaSukuzukuduma" – can't remember the author but it told the story of a brave young boy whose stepmother was the most horrible person but maintained his good character for which people admired him for.
3. As an adult, as parent or caregiver, what has been your experience of reading with children? I find that children absolutely love being read too. Especially because today, they spend so much time watching television and playing videos, when you read a book to them, you excite them, evoke their thinking and enhance their curiosity. Read good books to children, try as much as possible to speak different voices as the story requires, they would always want to have books read to them.
4. In the city (please mention the city) where you grew up, do you recall a special bookshop or library or other place of books that you visited? My books were either bought for me by my mother or my sister. The library was always a good source, and church sales to raise money always had book sales etc. my books were and are still bought all over Jozi. I love second hand bookshops. Lots in Jozi too, Bookdealers in Rivonia my favourite, you always find out of stock or print books at reasonable prices.
5. In the language you have translated into, can you please share a word or two that you particularly like, giving the meaning of the word in English? Ukufunda incwadi ngumthombo wenhlakanipho futhi kukhaliphisa inqgondo. It means reading is the source of knowledge and it broadens one's mind. (IsiZulu).
6. Is there anything you would like to share about your translation of the lullaby? It brought back memories of my childhood. If anything, I was really privileged as a child to have a mother who could read and share stories with me. she always had the time to listen to my own stories and questions on any book we read together. I think it gave me the confidence that whatever story I have and I am willing to write it and share with others, it would be read anyway. I need to reach out and continue challenging myself on story writing and story telling. As a journalist, I not only write facts and figures, I tell stories.
PULENG LETSIE
Puleng Letsie ,Coordinator of Country Support & Development at the Southern African AIDS Trust (SAT) http://www.satregional.org Puleng Letsie is a Public Health professional with 9 years of experience in the HIV & AIDS field in Southern Africa. She is single and has a 22-month old son – Lits'itso or Lebo and a younger sister. She loves travelling, going out with friends and writing – recently received a UNDP award from the 2007 Network Participation Fund representing the Africa region for her active participation in the HIV & AIDS Network – and has put together several articles and publications on various issues including HIV & AIDS and Behavioural Change Communication.
On her childhood reading experiences she writes: My earliest memory of books and reading was actually not a book but watching my uncle silently reading a newspaper and in the process convincing myself – and going on to confront him about how he was NOT reading as he was silent – I guess my idea of reading was to read aloud for others to hear you. My favourite book (or at least the one I recall enjoying) was 'Snow White and The Seven Dwarfs'. With regard to reading with children – I do sometimes read with my 2.5 year old son though he's still too young – but he is able to count to 5 though he is not yet in pre-school. I spent my early school years in Mafeteng (a town in Southern Lesotho) and we visited the district library twice a week. About my translation of the lullaby – today as I read it again (on the website) it was surprisingly a bit emotional for me as I thought I really did justice to my language! This also made me think whether I have some unleashed potential within me to write in my vernacular, and has really got me thinking!
JEAN LUC MSTAKI NAMEGABE
Jean Luc Mastaki Namegabe, PhD, lives in Lusaka, Zambia. He is Economic Affairs Officer for the United Nations Economic Commission for Africa(Uneca) in the Sub-regional Office-Southern Africa(SRO-SA).
MINNIE DESAIVRE
Language practitioner, Capetonian. Loves anything that remotely resembles a word, and the infinite possibilities contained therein.
GHASSAN E.GHOSN
LIVES IN LEBANON AND IS A PROFESSIONAL TRANSLATOR, HAVING TRANSLATED MORE THAN FIVE MILLION WORDS, 65 Children's Books for Scholastic in the USA, as well as novels, works of non-fiction and documents for US Courts and the United Nations. He has also worked as a teacher of Arabic-English-Arabic translation and Current Events of the Anglophone World, to students majoring in translation and interpretation at the Université de Saint Esprit, Kaslik (USEK) in Lebanon
NICHOLAS TADEO
Nicholas Edward Tadeyo is 40 years old and works with the South African AIDS Trust, SAT Malawi as Finance Monitoring Officer. http://www.satregional.org/ He writes: My Name is Nicholas Edward Tadeyo. I am a Malawian. I am 42 years of age. I am a Born Again Christian.
I have a diploma in Business Studies and a first degree in Bachelor of Commerce. I have worked mostly with non-governmental organization as an accountant. I am currently working with Southern African AIDS Trust – Malawi whose mission is to build the community competence of CBOs in the fight against HIV and AIDS. I feel obliged to give a hand where God is calling on people to do so. In Chichewa Muli bwanji means to say 'how are you?'
ULRIKE VAN BAARSEL
Ulrike van Baarsel, almost author and great fan of anything written. Ulrike lives in Cape Town.
YVONNE KAO
Yvonne is Kao Yi-Fen's English name. Yi-Fen is a British Chevening scholar and majored in 'eTourism'. After been to more than 20 countries, she decided to share her experience with others. Now, she is a qualified Tour Leader in Mandarin, English and Japanese, and licenced English Tour Guide. She works for a foundation in Taipei, Taiwan to promote youth travel and ISIC card.
About the translation experience, she writes: I have never known that I am able to be a translator! There are so many people in Taiwan who's English is much better than me. However, I do want to give my thanks to Alex who provide me this opportunity to do something for Orphans! More importantly, keep my Mother Language for next generation !! I appreciate that there is a separate Traditional Chinese version and Simplified Chinese version. To me, it represents two different cultures!! Due to the rising power of China, Simplified Chinese became the major stream of learning Mandarin. I can't even find a proper Tradition Chinese-English dictionary in the bookshop in Taiwan anymore. It's kind of warning that we should be alert. Maybe after few years, Traditional Chinese will disappear~ Traditional Chinese is not only a language but an ART ! The beauty of this character is beyond the words. I hope more people can recognise this issue and help to keep Traditional Chinese for another five thousand years!
BASHIR NUHU MABAI
My name is Bashir Nuhu Mabai. I am 40 Years old, from Kankara Local Government of Katsina State Nigeria. I hold a first degree in Education/ Hausa from Bayero University, Kano Nigeria. Master degree in Educational Planning, from Lagos State University 1997.I am currently working with Katsina State University as Principal Academic Planning Officer. I have worked as Journalist with Voice of Nigeria, Radio Tehran, Iran and also as lecturer in FCE Okene, Kogi State, Nigeria. Lagos State College of Education and Azad Islamic University Tehran, Iran. I am a web designer, Community Leader, Youth Movement for Self Reliance Advocacy leader (YMSRA), and Youth Against Child labour (YACL). Katsina, Nigeria. I am happily married with a four children.
ELAINE DE SAINT MARTIN AND ADRE MARSHALL
ELAINE AND ANDRE LIVE IN CAPE TOWN. ELAINE HAS 30 YEARS EXPERIENCE AS A TRANSLATOR AND teaches French at the Alliance Francaise and Adré does free-lance translation work after teaching English at the University of Cape Town. On her childhood reading experiences and the Lullaby project Adré wrote:
My earliest memories of the joy of reading revolve around my parents' large double bed on Sunday mornings , when we all snuggled in around the book my mother was reading to us at the time. My mother, with two bright blond boys' heads clustered on one side and a little girl's peering over her shoulder on the other, would bring alive the stories we all loved – Squirrel Nutkin, Winnie-the -Pooh, The Wind in the Willows…. We had no children's stories based on African folk tales at that time, and I'm happy to say that now I have the delight of reading such stories, in addition to the old favourites, to my grandchildren. The Lion, the Witch and the Wardrobe bed down well with When Hippo was Hairy etc!
In translating the lullaby, I was intrigued by the different connotations of the word 'lullaby" in English and "berceuse" in French. The word " lullaby "is more onomatopoeic, evoking the liquid sound of the lulling song; "berceuse' has connotations primarily of the rocking to and fro movement that sends the child off to sleep. This has been a wonderful project.
KARINA MAGDALENA SZCZUREK
Karina is an author and literary critic. Born in Poland, she grew up in Austria and the US. She now lives in Cape Town. Polish wasn't on the original Orphan's Lullaby list of the fifty languages, but Karina volunteered and the Polish translation is heartily welcomed as this is, after all, a unity project. Karina said, 'there are some small, but very strong Polish communities in Africa, also in South Africa.'
Karina wrote this about her translation: "Although I am quite certain that I came very close with the translation to the original, there are some difficulties: First of all I had to use the diminutive of orphan, because the ordinary word can have two meanings, the second is "clumsy fool".
In Polish all nouns reflect genders in accompanying adjectives and verbs, so when one addresses the child the verb endings are different to when one refers to the child as the moon or the soul… Tough to negotiate.
I managed to rhyme without having to bend the original too much which should be nice for the Little Ones."
HAPPY NKOSI
26 years of age, currently working as a journalist for
SABC NEWS in Mpumalanga. Have previously worked for Mpumalanga News weekly paper for two years, it is one of Caxton Newspapers. Mother of a nine year old boy, and I just think I was somehow made for the print media world.Sho!!!
SHERISSA ROOPNARAIN
Sherissa is trained as a graphic artist, but is presently doing her honours degree in political science at the University of Cape Town. She volunteered to translate the lullaby into Hindi in collaboration with her grandmother.
NOMAHLUBI NGWENYA
Busier than most sixty-year olds, Nomahlubi Ngwenya is enjoying living in the new South Africa. A writer and avid reader she raises two daughters and two grandchildren when she has time!
SIBUSISO DLAMINI
Sibusiso Dlamini was born on 20 June 1973 in Swaziland, Manzini. He is a father, husband and African.
EZEANI CHIGOZI
I am a freelance translator, from Igbo ethnic group in Enugu, Nigeria.
EMILIO TOFFOLI
Emilio was born above a trattoria, in the village of Roverbella, in the Northern province of Mantova. He moved to Africa (Kenya) in 1955, when he was just 18. He moved down to South Africa in 1968.
MICHAEL AMBATCHEW
LANGUAGE ACTIVIST AND CHILDREN'S AUTHOR MICHAEL AMBATCHEW HAS WRITTEN MORE THAN A DOZEN BOOKS. HE LIVES IN ETHIOPIA AND ACTIVELY WORKS TO ENCOURAGE AND PROMOTE ETHIOPIAN CHILDREN'S LITERATURE. HE WRITES: As a parent, I am always amazed how my son keeps on reacting anew to the same story read again a zillion times. How he keeps getting frightened, excited or bursts out laughing at the same places night after night, even though he knows it all before and even fills in the words I skip as I begin to doze off before him. I began writing stories for fun, but then published over 30 stories in the Ethiopian Government's high school English textbooks in the 1990′s. I became aware of the shortage of supplementary readers in 1997 when I was involved with the Education Sector Development Program and have been publishing stories since then. I was one of the founding members of Writers for Ethiopian Children. While conducting my doctorate studies in the early 2000′s I realised the need for text light books at the pre-school level and extended my stories to this level. Currently, I am a freelance education and language consultant and am also an advisor to the Stories Across Africa project.
MBAVHALELO ELVIS NEMUKULA
Mbavhalelo Elvis Nemukula, is Sowetan's Senior Sub-editor; a former English literature teacher, Sub-editor (The Star); Sub-editor (The Mercury); Sub-editor (Mafube publishing); Sub-editor (City Press); and 2006 Clive Mennel Media Fellow at Duke University (USA).
MARIA ELISA KNUST SILVEIRA
Maria Elisa Knust Silveira holds a PhD in Applied Linguistics from the University of Southampton, School of Education, UK. She has recently retired from the Post-Graduation Department of the Instituto de Letras from Universidade Federal Fluminense, in Brazil and is currently teaching at the Foreign Language Project from the same university. Her main interests are in the areas of materials design, teacher education and ESP.
JOSHUA MADUMALLA
EFRAÍN JAIMES VILLAMIL
Efraín Jaimes Villamil (born 1979) currently works as a journalist in Caracas, Venezuela, where he lives with his family. His top insterests are making friends around the globe and learning languages in order to help keep this multicultural world alive.
DANIELLE STEVENSON
I'm currently studying for my A levels in Nottingham, and hoping to study Modern Languages at Oxford in 2009. Danielle found out about the project via Facebook.
ANNA KARAFOULIDOU
Anna Karafoulidou is studying law at the Aristotle University of Thessaloniki, Greece and is currently finishing her exchange year in Germany. She is fluent in English, German, and French and also has a basic knowledge of Italian, Dutch and Spanish.
Although Greek was not on the original OL Project list of languages of Africa, there are thriving Greek communities in Africa, and since the project is all-embracing, all offers of translation were welcomed with great delight! Anna found out about the project via Facebook.
KHOSIE THOM
I am currently doing a post graduate diploma in Journalism and Media Studies. I have a passion for the socio-economic and political status of the country and will one day enrich the status of our country. I am an earnest born-again Christian and I love helping people out.Thanks for the opportunity to help out!God bless you have a splendid day!
NOTES:The reason the lullaby becomes so long is because, there isn't really one word for lullaby or orphan's, so it is broken down into several words. However there is one word for Orphan, but it is not really used because it can be a bit offensive. at least that's what I think.
JOSIANE
TESFAYE GEBRE MARIAM
Tesfaye Gebre-Mariam Hailu is an assistant professor in literature and the President of Writers for Ethiopian Children.
MOHHAMED EL MONGY AND YASMINE EL RIFAI
Live in Egypt. Notes on translation: Egyptian Arabic is a deviation of the classical Arabic mixed with some French, English, Coptic, Pharaonic (old Egyptian), Italian, Greek, and Nubian influence. We use the same letters as Arabic in writing it; it is mostly a spoken language rather than a written one. Some of the heavy letters in Arabic are not pronounced like the 'j' or the 'qu' but still some letters do not have equivalent in English.
The things that were difficult to translate are things like "The first star" it sounds very dodgy in Arabic and in Masry Arabic. Expressions like 'dream light' or 'be the moon' sound very literal and simplistic or do not really make a lot of obvious sense. Also an expression like 'mother nature' is simply not said in Arabic. Instead something like 'great nature' or 'amazing nature or 'embracing nature' is used instead.
But anyway, we tried to translate it with the most comprehensive way possible, and I believe that although some expressions can be translated in several different ways, the one we sent you is adequate.
Masry is the language we speak daily:)
CHEN TIANMEI
Lives in Shanghai, has a degree in translation and works at the head office of a multinational clothing retailer. She writes 'My message about China: I have to say, we are quite lucky generation to live in such a times. Coz society encourages those who contribute to the society and if you are brave enough to seize the chance, you'll get what you want. China is developing at such a speed that it never has, so what we need to do is to do what we can and enjoy what we have. China , really amazing! And I Believe it'll be more amazing in the future. Chen TianMei or May, as her English friends know her, answered some questions on her experience of translating the lullaby and her childhood reading experiences:
1.What is your earliest memory of books and reading? This question makes me think of my group of friends reading books and exchanging ideas together when I was in junior school. We were fascinated about the classical novels like WALL (Weicheng) by QianZhongshu, a famous and brilliant writer in China.We even read books in classes and talked about it on our way home or on our way to school. That's really unfogettable.